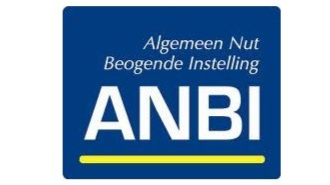 GOchurch is een project met ondersteuning vanuit de Hervormde Kerk Stellendam en Hervormde Kerk Dirksland. Deze kerk gemeenten hebben allebei een ANBI-status. Giften ten behoeve van de pioniersplek zijn dus van de belasting aftrekbaar (indien de situatie van de gever dat toelaat). Meld 'GOchurch' in betaalgegevens.
Meer informatie op hun eigen website:
Word donateur/sponsor van GOchurch
Naast vrijwilligers zijn donateurs hard nodig.
Door de rekening van Diaconie Dirksland zijn giften aftrekbaar:
GO Church : NL17 RABO 0314 100 202
ANBI Informatie Diaconie (RSIN: 002686259)
Wilt u als kerk of bedrijf een partner/sponsor worden van GOchurch? Geef eenmalig of doneer maandelijks? Heeft uw bedrijf een andere manier van steun? Wij horen graag van u!
Giften van kerken of bedrijven kunnen direct worden overgemaakt via:
NL68 RABO 0346 340 144
Ten name van: CvK Hervormde gemeente te Dirksland o.v.v. GO Church
Gebruik onderstaand contactformulier voor meer informatie.
Steun ons als zakelijk partner/sponsor
Deze kerken/bedrijven zijn onze partners/sponsors. Bedankt voor jullie steun!
Klik op de logo's om naar de website van onze sponsors te gaan!